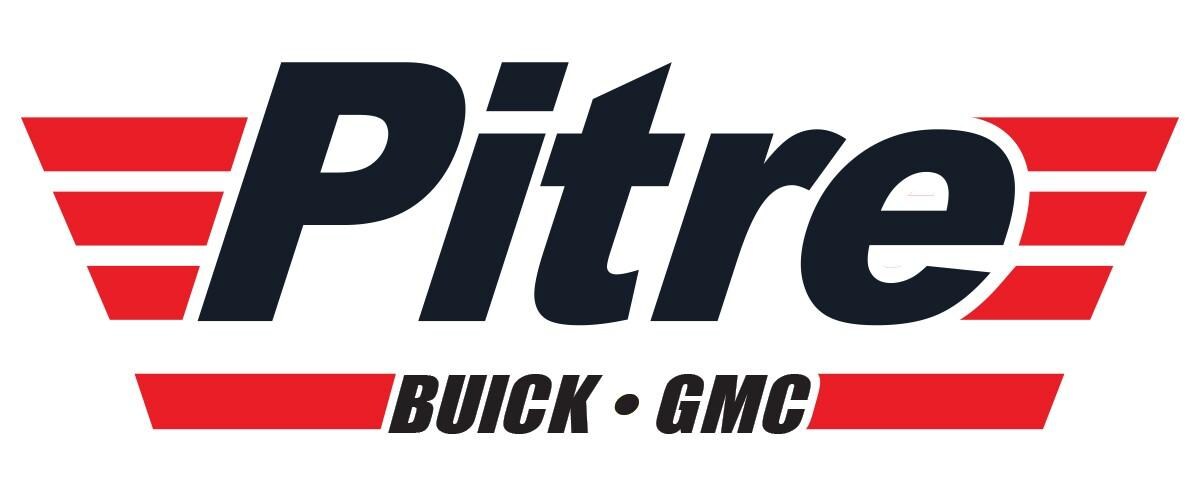 PITRE PRICE GUARANTEE
Here at Pitre Buick GMC we work hard to make sure our customers have the best buying experience possible. Part of that experience is making sure your getting the best price possible. If you find a competitor's advertised price nationwide on a new Buick or GMC that is lower than ours, we will honor that price, without sacrificing your exeptional buying experience. If we cannot beat a competitors price, we will give you $500 dealership credit**. Frequently, dealers nationwide will advertise incredible prices, payments or offers which may sound too good to be true. In a completely transparent way, your Pitre consultant will be glad to explain how to accomplish the advertised offer and how to make the deal work best for you. We believe there is extreme value in being able to purchase and service your new Buick or GMC at the same location. This relationship starts with confidence in your purchase price, all we ask for is that opportunity. Come experience the Pitre Promise today.
Terms and Conditions
Competitor offer must be current, cannot be expired.
Customer must pay for non-factory installed equipment.
Eligible incentives will be evidenced by GM VIN look-up (zip code specific ) and customer.
Must qualify for incentives.
GM Employee plans are not eligible.
Taxes, tags and dealer fees will be additional
Competitor must be located in the state of New Mexico
All advertised incentives must still be valid
Exclusions
Demos
Vin Exclusives
Invoice credited units
Event/Auto show units
Catastrophe damaged vehicle's(Hail, Flood, Etc.)
Collector Vehicles
Specialty Vehilces (concept one, lifted trucks, etc)
In stock New Vehicles only
Price matching is available on in stock new inventory vehicles only. Competitive ads listing "one at this price" do not qualify. Ad must be from a Buick GMC dealer in the state of New Mexico as manufacturer incentives can sometimes vary in different states or regions.
No Bundle Offer Matches
We will not price match on bundle offers. This includes, but is not limited to, instances where a customer is forced to accept a competitive dealer's in house financing in order to receive a special price. Without a complete rate disclosure, it is impossible to determine what the competitive offer is. We believe in a straightforward price, unfortunatley not all dealers operate in this manner.
What is Advertised Prices?
We will price match competitive newspaper ads, dealership internet offers, or copies thereof. We are also able to match tv and cable ads, provided you can present the proof to us. Advertised prices are zip code based, customer must qualify for all incentives based on residential zip code.
Verifying pricing accuracy
We reserve the right to verify pricing accuracy and availability of competitive ads for errors and ommisions. Occasionally a competitor or media source will make a pricing error, which falls outside our price match policy. Price match guarantee is valid for date of purchase only. If Pitre Buick GMC does not beat the other dealers offer, customer must purchase from the offering dealer the subject unit (same vin #, components, and price/terms) within 3 days of Pitre Buick GMC's rejection at the terms and price of the legitimate offer. Customer to provide the other dealers fully signed purchase order with matching vin # , the odometer statement, and the registration statement in the customer's name to receive the guarantee. Such paperwork must be submitted to Pitre Buick GMC within 3 days of purchase from the other dealer. Changes by the other Buick GMC dealer in vehicle, selling price, or terms negates the guarantee. Offers by other dealers after the purchase of a vehicle from Pitre Buick GMC do not apply. Dealers price that includes rebates must me applicable to customer. (Lease loyalty, bonus cash, conquest, etc.) Price guarantee on other dealers in stock new, unregistered, undamaged, and non-demonstrator vehilces only. Vehicles with in excess of 350 miles will be considered demonstrators. If so Pitre Buick GMC will agree to match the legitimate offer or give dealership credit in the amount of $500**. This is subject to finance approval on conditions acceptable to the customer, and if the financial institution to which the installment contract is to be assigned does not approve the financing, Pitre Buick GMC is not obligated give dealership credit of $500** even if the other dealer subsequently does obtain finace approval on the same or different installment terms. Applies to retail sales only, not fleet, and applies to one vehilce per customer. Pitre Buick GMC's price guarantee does not apply to Trade-in vehicles.